RJA works on projects of all sizes – no project is too big or too small. From restaurants to commercial, educational, and municipal projects, we've dedicated our mechanical, electrical, and plumbing expertise to help businesses bring their dreams to fruition. Though we work primarily in Colorado, we've had a hand in helping businesses in every region of the country with their engineering needs. View some of our recent projects below, and contact our team to get started on your next endeavor.
---
Click on a project to learn more.
"I met Darin (Ramirez) and Eric (Johnson) a couple years ago, and glad I did. We have had a chance to work on a few projects now (Lash Boulevard Salon, French for Sugar Bakery and Duet Design Group Interior Designers). I have to say, these guys are going to get all or most of my projects in the future. They listen, they take deadlines seriously, reasonable in their costs and almost no comments during plan reviews in various municipalities. These haven't been the easiest projects either in a building boom climate that isn't easy. That's a combination, these days, that can't be beat." Jerry Boland
"Our projects at Park Burger Rino and Home Grown Tap and Dough Arvada went smoother than we expected with RJA's designs.  Their responsiveness and quick turn around on Bird Call gave our team the flexibility to evolve the design into a new kind of food experience,  One that is enhanced through technology, service, art, and architecture." Peter J. Newlin
Meet the Engineers That Make It Happen
Meet the partners, electrical engineers, and mechanical engineers who put in the work to bring these amazing projects to life. Plus, learn about their expertise, education, and affiliations and registrations.

Contact Our Denver Team
We consider projects of all sizes across the state of Colorado and beyond. Talk to our team to see if RJA is right for your next engineering project.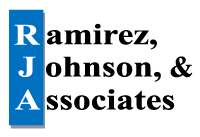 OUR CERTIFICATIONS
Professional Engineering
MBE, DBE, SBE, EBE
Member of the AABC Commissioning Group
CXA Certified Commissioning Agents
Certifiably Green Denver