Engineering Dedicated to Your Success
Ramirez, Johnson, and Associates is a full-service engineering firm that provides building systems design, commissioning, and engineering solutions to meet the needs of any project. We offer designs that are efficient and appropriate for the building's owners, occupants, and staff.  Whether you're an architectural firm or a mom and pop shop starting a business for the first time, RJA is dedicated to building project success and strong client relationships through open communication and responsive design. Plus, we're a Certifiably Green Denver company, which means we're dedicated to environmentally friendly practices and high-performance design.
Scope of Services
The scope of services RJA can provide includes the design of HVAC, plumbing, fire protection, medical gas, and temperature controls/automation. We embrace the unique challenges each project provides and strive to design systems that are energy efficient and integrate seamlessly with the building architecture all while being mindful of the client's budget.
Mechanical, Electrical, & Plumbing
Ramirez, Johnson & Associates, LLC (RJA) provides mechanical, electrical and plumbing design services to our clients through a collaborative, team-oriented approach. Our engineers are able to provide a wide variety of mechanical system design solutions and considerations to meet the needs of any project.
The type of project experience RJA can bring to the table includes solutions for commercial, retail, food service, K-12 educational facilities, multi-family housing, healthcare, historic preservation, renovation, hospitality, government, industrial, laboratory and tenant finish.

RJA is MWBE Certified,
We hold Professional Engineering Licenses in these states: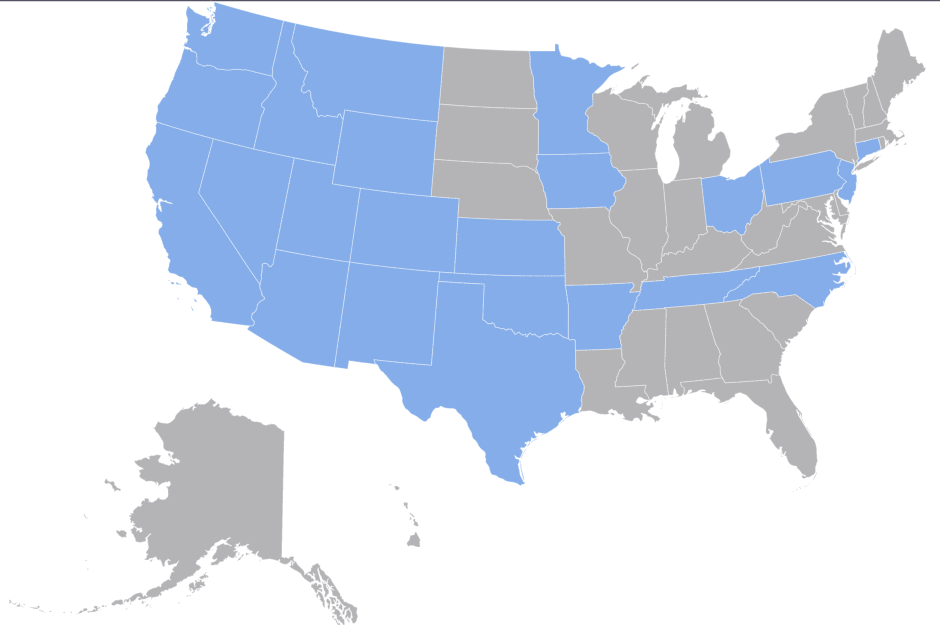 Commissioning is a systematic and documented process of verifying that all of a building's systems, including mechanical/HVAC, lighting, electrical, plumbing and specialty systems work as they were intended by the design engineers and as required by the building owner.
RJA's commissioning agents have design and mechanical construction backgrounds to provide systematic and practical inspections of the installation and operation of these systems, ensuring all of the equipment operates in an integrated manner, improving reliability, maintainability, and overall efficiency.
RJA can provide commissioning services for new and existing buildings through retro-commissioning and re-commissioning.
Systems and equipment commissioned by our team include:
large scale VAV air handling systems
industrial condensing water system
split system A/C systems
steam and heating water boiler systems
domestic hot water systems
daylight harvesting lighting systems
occupancy sensor controlled lighting systems and photocell exterior lighting systems
Additionally, we are experienced with:
fire alarm systems
hospital medical gas systems (bulk and local)
nurse call systems
solar thermal and solar photovoltaic renewable energy systems
emergency and back-up power systems
mission critical cooling systems
Sustainability Consulting and Energy Modeling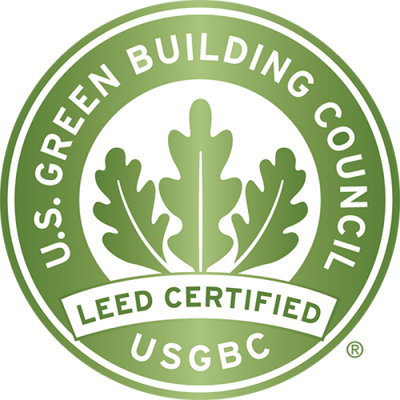 Energy modeling is a powerful tool that can be used to quantify a building's energy use and the cost savings associated with various design options.  Throughout the design process the simulation is used to help inform and shape the project's design features.  Each design alternative's performance may be compared individually or in concert to optimize the building.  Additionally, energy modeling is a critical tool for documenting compliance with state and local energy codes and modern building rating systems (LEED, Green Globes, etc.).
Our modeling services include:
Full Building Energy Modeling
Identify and Prioritize Energy Conservation Measures
High Performance Design and Energy Consulting
Local Utility and Government Rebates
"I met Darin (Ramirez) and Eric (Johnson) a couple years ago, and glad I did. We have had a chance to work on a few projects now (Lash Boulevard Salon, French for Sugar Bakery and Duet Design Group Interior Designers). I have to say, these guys are going to get all or most of my projects in the future. They listen, they take deadlines seriously, reasonable in their costs and almost no comments during plan reviews in various municipalities. These haven't been the easiest projects either in a building boom climate that isn't easy. That's a combination, these days, that can't be beat." Jerry Boland
"Our projects at Park Burger Rino and Home Grown Tap and Dough Arvada went smoother than we expected with RJA's designs.  Their responsiveness and quick turn around on Bird Call gave our team the flexibility to evolve the design into a new kind of food experience,  One that is enhanced through technology, service, art, and architecture." Peter J. Newlin

Contact Our Denver Team
We consider projects of all sizes across the state of Colorado and beyond. Talk to our team to see if RJA is right for your next engineering project.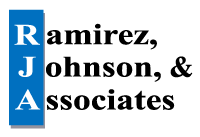 OUR CERTIFICATIONS
Professional Engineering
MBE, DBE, SBE, EBE
Member of the AABC Commissioning Group
CXA Certified Commissioning Agents
Certifiably Green Denver