Founded in 2009, Ramirez, Johnson, and Associates was formed on the principles of providing engineering solutions with a customized approach that delivers the best value for every project. As a small firm, we can give each client and project the personal attention deserved. Licensed in Colorado, Wyoming, and Utah, our engineers, commissioning agents, and designers are ready to take on projects ranging from $1,000 to $100,000,000, including commercial spaces, healthcare facilities, educational facilities, multi-family and high-end custom residential projects. RJA is M/WBE, DBE, SBE, EBE Certified.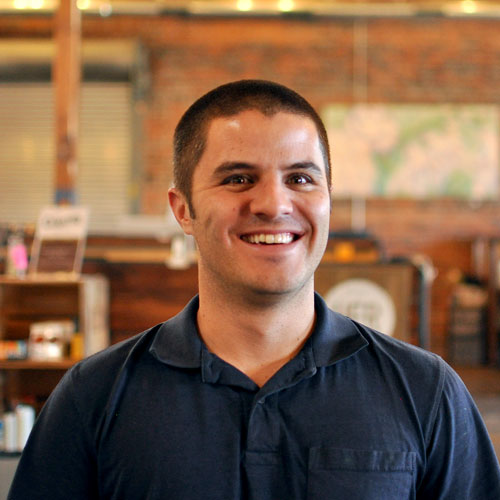 Darin Ramirez
Founding Partner
As a founding principal of RJA, Darin provides over 14 years of experience in the design, construction, and consulting industry.  He is involved in all aspects of the firm's daily operations.  As designer, Darin's passions include collaborating with owners and users to truly understand their needs, and providing design solutions that are efficient and appropriate for each clients.  Off the clock, Darin can usually be found chasing his two girls making monster noises or climbing and skiing in the Rocky Mountains.
Education:
Bachelor of Science, Mechanical Engineering, University of Florida
Affiliations and Registrations:
Professional Engineer:  CO, WY, UT, & OK
Certified Geoexchange Designer
LEED AP
Eric Johnson
Founding Partner
Eric's passion for buildings and sustainable design directs the work of the firm and his construction and contracting background provides a practical perspective on each project. With over 15 years of experience, Eric is involved in either a design or commissioning role on every project and excels at leading talented engineers and designers towards solutions that are in the best interest of the client and the project. As a strong community supporter, Eric volunteerism through Junior Achievement helps to provide a positive and lasting impact on young people's economic and entrepreneurship skills, career choices and success.  During his free time, Eric enjoys skiing, hiking, golfing and spending time with his family.
Education:
Bachelors of Science in Architectural Engineering from University of Colorado
Affiliations and Registrations:
LEED AP
Certified Commissioning Authority, CxA
Paul Plewczynski
Electrical Engineer
Paul is a highly talented and motivated individual who strives for success in all of his life endeavors. He enjoys working on complex projects that require creative and innovative solutions. With 12 years of electrical design experience Paul is a beneficial asset to any design team.
When he is not working he enjoys spending time with his wife and kids in the Colorado outdoors-hiking, backpacking, and mountain biking.
Education:
Electrical Engineering Technology, Metropolitan State University
Associates Degree in Computer Aided Drafting, ITT Technical Institute
Affiliations and Registrations:
ICT Design Fundamentals
Scott Zimmerman
Mechanical Engineer
Scott is a mechanical engineer with 9 years of design experience in the commercial and industrial sectors. His varied project background includes telescope observatories, college sports facilities, mineral processing plants, commercial kitchens, and breweries/distilleries. Scott is well versed in BIM/VDC design process and is a proponent of 3D modeling software.
In his free time, Scott enjoys fourwheeling and exploring Colorado's backcountry.
Education:
Bachelor of Science, Mechanical Engineering, University of Arizona
Affiliations and Registrations:
Professional Engineer: CO & AZ
Member ASHRAE, former Chapter President
LEED Green Associate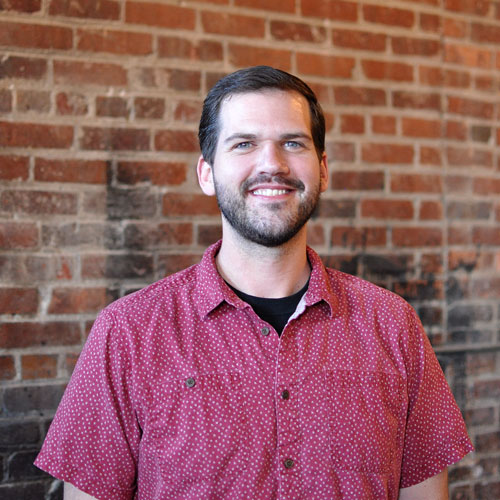 Judah Katz
Mechanical Engineer
Judah is a talented and detail oriented individual with 5 years of mechanical and plumbing design experience in the residential, commercial and light industrial sectors. His project experiences are comprised of a diverse group of industries including educational facilities, restaurants/breweries/bars, retail spaces, institutional housing, and higher education.  Technically, Judah is adept in the use of multiple energy modeling, BIM, and design software.  Family, music, and finding ways to enjoy the sun are his choice when not in the office.
Education:
Bachelor of Science, Mechanical Engineering, University of Alabama
Affiliations and Registrations:
Member ASHRAE
Isaiah Inderrieden
Electrical Engineer
Isaiah began his career in architecture 2001. After transitioning into Electrical Engineering, his aim is to integrate a building's required MEP systems with careful consideration for architectural design goals.  Before relocating to Colorado, Isaiah worked in Southern California, designing systems to meet the region's stringent planning, zoning, and energy requirements. His resume spans high-end residential homes to commercial and process facilities.  On the weekends, Isaiah enjoys fly fishing, backpacking, ice hockey, and skiing. 
Cody Young
Mechanical Engineer
Cody comes to RJA from the Colorado School of Mines in Golden. While earning a degree in Mechanical Engineering, he focused on HVAC concepts and participated in studies on building energy reduction. His project background in the Denver metro area includes mid-level commercial projects,  residential housing and he is well versed in CAD and Revit.  In his spare time, Cody pursues his passion for skiing and fly fishing.  He is a fifth-generation Colorado native.
Education:
Bachelor of Science, Mechanical Engineering, Colorado School of Mines
Affiliations and Registrations:
Member ASHRAE
Theresa Gray
Electrical Engineer
Working in the electrical and lighting design industry since 2001, Theresa's passion for lighting design and efficient power systems has helped shape countless projects.  Theresa is licensed professional engineer and active member of the Illuminating Engineering Society of North America. 
Education:
Bachelor of Science, Architectural Engineering, University of Colorado, Boulder
Affiliations and Registrations:
Professional Engineer:  CO, WY, CT
IES
LEED AP
See What We've Been Working On
View some of the engineering projects our team has designed locally, in the state of Colorado, and across the country.  We've created solutions for commercial, retail, food service, multi-family housing, healthcare, renovation, hospitality, government, industrial, laboratory and tenant finish projects.

Contact Our Denver Team
We consider projects of all sizes from across the state of Colorado, as well as in the states of Utah and Wyoming. Talk to our team to see if RJA is right for your next engineering project.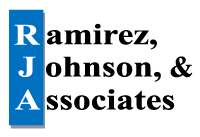 OUR CERTIFICATIONS
Professional Engineering
MBE, DBE, SBE, EBE
Member of the AABC Commissioning Group
CXA Certified Commissioning Agents
Certifiably Green Denver